Building the critical infrastructure to power the environmental movement
Mosaic's grant slate connects environmental and justice advocates and supports them with new tools to win.
"[We] are thrilled to develop and test innovative infrastructure, connections, and strategies that power up the climate justice movement, led by our communities most impacted by the multifaceted climate crisis. [We] will elevate and center Latinx migrant voices and bring together the power of intersectional identities — online and offline — toward systemic, transformational change."
— ¡SOMOS PRESENTE!
Reinforcing vital connections and shared tools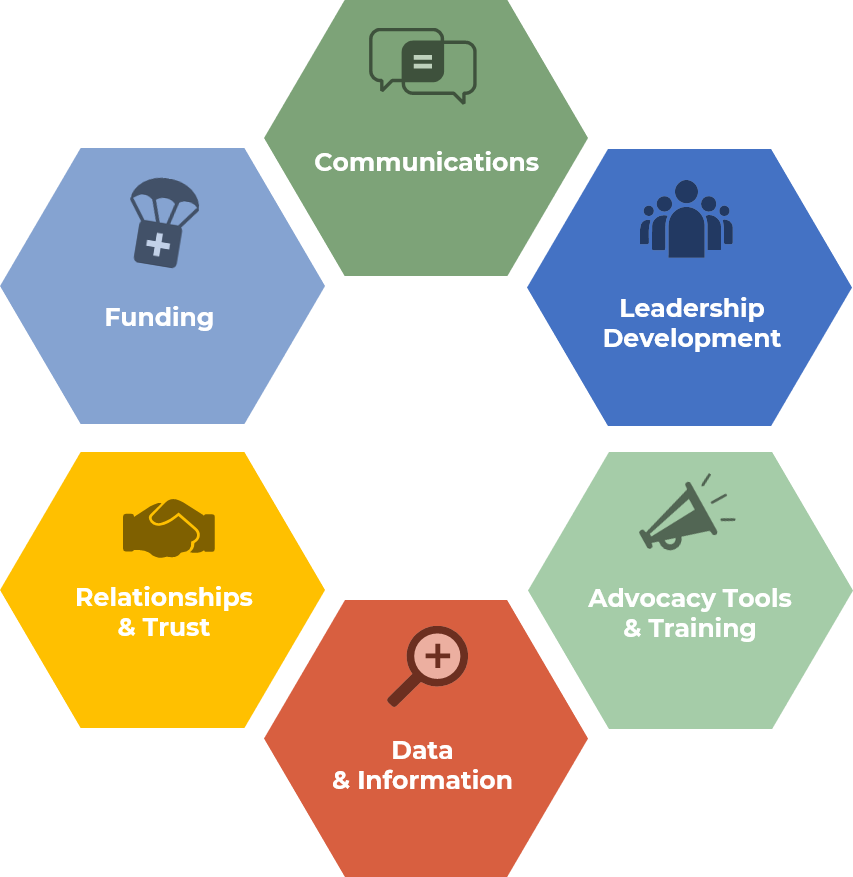 Mosaic's grants, totaling $3 million, cover our six "honeycomb" areas of infrastructure that strengthen vital connections between organizations and equip them with robust, shared tools. 91 co-applicants are directly collaborating on the 21 grant projects across 27 states, which collectively cover a full range of environmental and justice issues, including climate, water, air, toxics, food and agriculture, and land. The grant slate supports and expands a range of networks, democratizes data access, cultivates advocacy by groups newer to the movement, deepens organizing capacity, lifts leadership development and training opportunities, and advances new ways of thinking about environmental protection.
Centering justice, inclusivity, and effectiveness
Mosaic's grant slate reflects the governance assembly's belief that the initiative must be part of ensuring the environmental movement is equitable, just & inclusive. Ends in and of themselves, these principles also create the conditions for the entire movement's progress and effectiveness. Consistent with Mosaic's commitment to supporting and building bridges between organizations and approaches that reflect the political, geographic, and social diversity of the environmental movement, the funding portfolio also includes projects that expand the involvement of other constituencies that have not been well-represented in the movement. To learn more about the governance assembly's first-year reflections and approach to this RFP, please see our grantmaking journey and a brief FAQ here.
Click on the tiles to learn more about Mosaic grantee partners and their movement infrastructure projects:
Shifting power through participation: how Mosaic works
Mosaic's design and structure reflects a new approach that shifts power to environmental and justice advocates and activists doing the work. Mosaic's diverse 16-member governance assembly of field leaders reviewed over 400 proposals and made grant decisions during an intensive two-month process. The assembly's ability to collaborate in new ways reflects Mosaic's vision of a more inclusive movement capable of resolving differences, centering equity, and generating the power needed to meet the scale of environmental challenges.
"Mosaic's inclusive focus is reflected in the initiative's design and structure. A diverse 16-member governance assembly leads the initiative. It's an honor to be among some of the nation's most accomplished environmental and justice leaders involved in identifying Mosaic's grant slate, making Mosaic an innovative model for participatory grantmaking."
— Abigail Dillen, Governance Assembly Member and President, Earthjustice
Launching MosaicConnect: Sharing information & fostering connections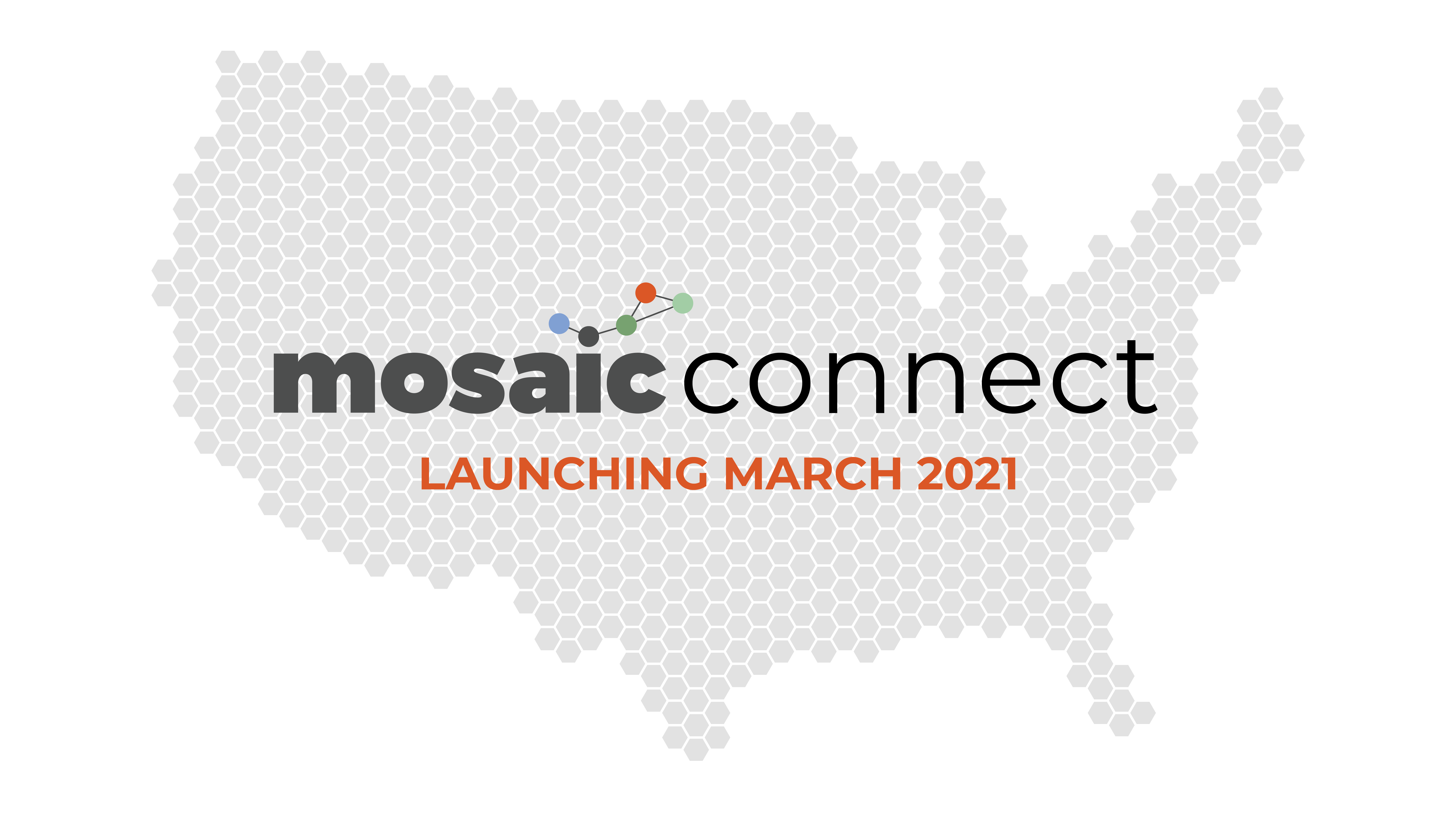 Mosaic received 455 funding requests collectively totaling $126 million. Consistent with its focus on enhancing collaboration and in recognition of the value of all of the work proposed, Mosaic is launching a sharing space in March 2021, called MosaicConnect, to provide information to funders and other stakeholders on all proposals received that met the RFP's eligibility requirements. Combined with a Trends Snapshot that provides data on and analysis of the proposal set, MosaicConnect will provide a picture of the infrastructure needs of the movement, according to a large number of movement participants.
"The funding from Mosaic will allow [us] to build grassroots power and leadership through advocacy, policy & communications. It's an investment in and support of transformational change."
— National Black Environmental Justice Network